Laser Tattoo Removal Equipment Upgrade in Auckland is Better for Customers.
Sacred Laser has announced a new Laser to their popular Laser Tattoo Removal and Lightening business, the Asclepion Q Switched Ruby Laser. The Asclepion Q Switched Ruby Laser has multiple new applications designed to make treatments more effective for  Tattoo Removal.
The Ruby Laser wave length of 694nm – The Ruby Laser operational wave length is perfect for removing difficult Blue and Green ink and also effective on stubborn hard to move Black ink.  So now it takes less time to remove certain colours with this operational wave length of the new Laser, customers spend less time being treated.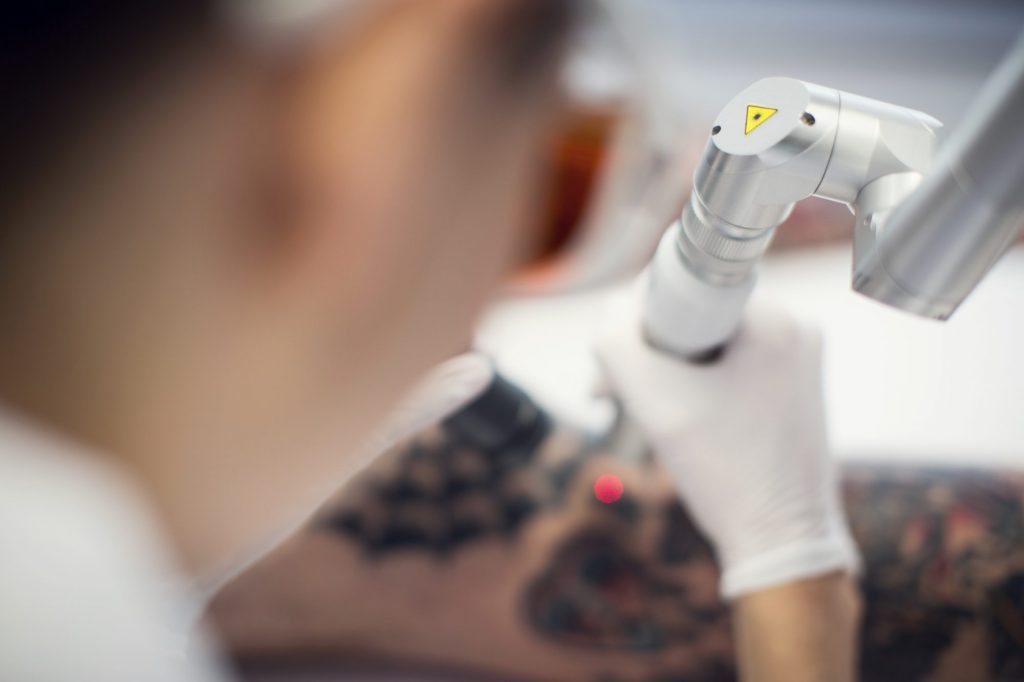 A full list of features of the Asclepion Q Switched Ruby Laser and more information on wave lengths and why they are important in tattoo removal can be found on the company website, here Sacred Laser Tattoo Removal.
The changes in this Laser Tattoo Removal business were bought about from listening to the customers. It was the customers with difficult Blues and Greens and stubborn hard to move Black ink that motivated the team to bring in the Ruby Laser. Getting so many requests for this type of work Sacred Laser wanted to offer the most effect removal solutions for ALL ink types . As part of an ongoing effort to improve the user experience with the Asclepion Q Switched Ruby Laser, customers can expect regular updates both now and in the future.
Briar Neville is one of the Co-Owners and Founders of Sacred Laser, had this to say:
The company wants to keep moving forward with the latest and most effective equipment to provide the best service for our customers. Being passionate about tattooing helps us understand what our customers are looking for in a Tattoo Removal Service.
Current customers interested in learning more about the Laser can do so directly on the website at https://www.sacredlaser.co.nz/ New customers can also use the site to book a free consult to hear more about the Cynosure Nd Yag Q Switched Laser and Asclepion Q Switched Ruby Laser.